Welcome to the offical store of the Purr Scouts!
Purr
Scouts'
Practical Solutions!
for all your Purr Scouting needs...
Come on in and browse awhile!
Should you require any assistance, PS Store Manager Squeaky will be happy to help you!
Camping and Hiking Supplies
Purr Scouts Birdwatching Equipment
PS Assistant Store Manager Leo Curry proudly displays the offical Purr Scouts birdwatching equipment! Purr Scouts LOVE watching birds!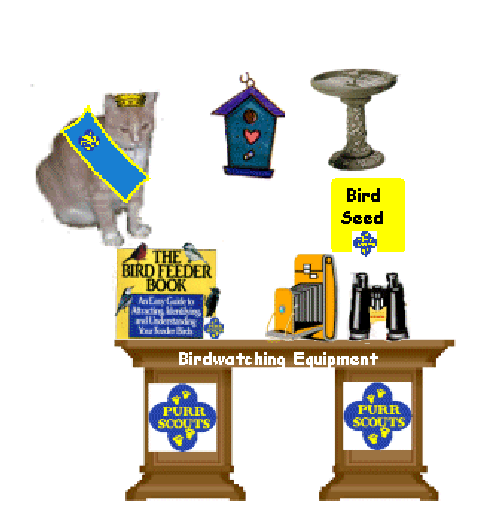 Purr Scouts Apparel and Gifts
Please stop back again sometime! We will be adding new selections in the future! A Big Purr Scouts' thank mew fur dropping by!

Goddess